The judges have been confirmed for the 2015 Tasmanian Wine Show.
Huon Hooke
Huon Hooke is a leading independent wine writer, who makes his living entirely out of writing, judging, lecturing and educating about wine. A journalist first and wine professional second, he has tertiary qualifications in both fields and has worked in wineries and in wine retailing. He's been writing about wine since 1983. He is best known for his weekly columns in the Sydney Morning Herald Good Living section, and regular articles and tasting notes in Gourmet Traveller Wine Magazine, for which he is contributing editor, a tasting panel member and a columnist.
---
Nick Ryan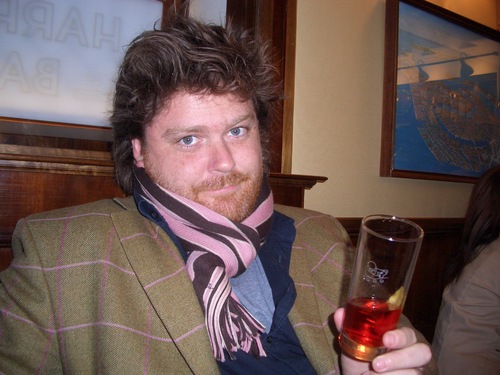 http://goodfoodshow.com.au/nick-ryan/
Thrown out of university in Adelaide and moving to Sydney, Nick Ryan used the knowledge he'd gained raiding his old man's cellar to land a job with one of Sydney's leading wine merchants.
Realising that writing about it was easier than lifting it has led him to where he is now. He's a regular contributor to Men's Style Australia and Gourmet Traveller Wine and writes a weekly column musing on life for Adelaide's Sunday Mail.
He has judged in many Australian and international wine shows and is a graduate of the prestigious Len Evans Tutorial.
His life-long love of the sound of his own voice makes him a engaging MC and presenter and he's regularly called on to host events for clients like Range Ranger, Channel Nine, Ricoh and ACP magazines.
He is excited by wines that are just as interesting by the fourth glass as they are at the first and would give it all up to play one game for the Port Adelaide Football Club.
---
Nick Bulleid
http://www.nickbulleid.com/about/
Nick is an independent wine industry consultant, providing assistance to companies in four states with winemaking, valuation, blending, marketing and vineyard development, plus general advice on wine industry matters.  He also works with regional vigneron and winemaker associations, conducting tastings to benchmark their wines for quality and style against successful market competitors.  Additionally, he is often called on to resolve differences of opinion between contract winemakers and their clients and has been engaged as expert witness in legal cases involving wine quality, value and technical issues, such as closures.
He was for 13 years a Visiting Professor at Charles Sturt University, Wagga Wagga, teaching wine evaluation in the School of Agricultural and Wine Sciences. He also writes for the WBM – Australia's Wine Business Magazine and for consumers in Gourmet Traveller WINE magazine.  He is currently editing a textbook on practical winemaking, which is currently being published on-line by trivinum.com and Wine Publishers, Adelaide.
Previously, he spent eight years in the Marketing Department of Southcorp Wines and prior to that was Wine Manager for Cellarmaster Wines Pty Ltd.
He has judged at the Sydney, Brisbane, Melbourne, Perth, Adelaide and Hobart wine shows, the Sydney International Wine Competition and many regional shows, and was chairman of the Canberra Regional Wine Show for five years.  He has also judged at the Royal Easter Wine Show and the Air New Zealand Wine Awards in Auckland, New Zealand, the Hawke's Bay Wine Awards, Liquorland Top 100 in Wellington, the International Wine Challenge in London and the Wine Style Asia Awards in Singapore.  From 2001 to 2003 he was chairman of judges of the New South Wales Wine Awards.
Nick became the third Master of Wine in Australia, passing the examination in 1992.
He is a past committee member of the Australian Society for Viticulture and Oenology and was convenor of its seminars on Emerging White Varieties and the Wine Show System.  He was Chair of the ASVO's Wine Show Committee, which is seeking a national approach to improving wine shows and remains on the committee.  Nick and members of his Committee delivered their recommendations on wine show management at the 2004 Australian Wine Industry Technical Conference in Melbourne.
In 2004 he was made a life member of the Wine Press Club of New South Wales, having been President of the Club during 1985/6 and 1986/7.
Nick is a director and shareholder of Brokenwood Wines Pty Ltd and for five vintages shared the winemaking duties.  He currently selects wines for a virtual retailer BackVintage Wines which, within two years, has achieved considerable commercial success.
He believes he has too many interests for his or their own good, including music – in particular singing – trout fishing, wood-working, various sports, gardening and cooking.